Shanell Varner Steps Into New Economic Development Program Manager Role at Cabarrus EDC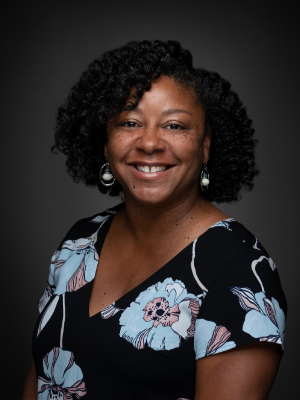 The Cabarrus Economic Development Corporation (Cabarrus EDC) is pleased to announce the promotion of Shanell Varner to the newly formed role of Economic Development Program Manager. Shanell has been a member of the Cabarrus EDC team since 2019.
"Shanell has been a tremendous asset to our organization, especially as we've navigated the challenges of the last year," says Page Castrodale, Executive Director of the Cabarrus EDC. "She has been a key player in getting the Cabarrus Center for Innovation and Entrepreneurship up and running and has done an outstanding job getting the programming established here."
The newly formed role will allow the Cabarrus EDC to better serve existing businesses in our community by building out robust programs that will bring tangible resources and support to these companies.
"I am thrilled at the opportunity to support the start of new businesses and the growth of existing small businesses in our community in my new role," says Varner, who is already in the process of developing a new educational program for existing businesses that is set to launch later this summer.
"Shanell's knowledge of the business community, her creativity, and her strong program management skills will allow us to strengthen our efforts to serve companies in Cabarrus County, regardless of what stage they're in," says Castrodale.
If your business is interested in learning about how the Cabarrus EDC can assist you in your growth, contact Shanell Varner today at (704) 490-4975 or svarner@cabarrusedc.com.