Beverage Campus Headed to Concord; Over $740 Million Investment Planned
Red Bull and Rauch North America coming to The Grounds at Concord
CONCORD, NC – A beverage manufacturing, filling and distribution campus will soon call Concord, North Carolina home, bringing with it an investment of over $740 million and the creation of over 400 jobs with an average wage of $50,377.
It is the largest economic development announcement in Cabarrus County history.
Red Bull and Rauch North America are partners on the project, which includes planned construction of a state-of-the-art 2 million-square-foot beverage production hub at The Grounds at Concord – site of the former Philip Morris plant.
The hub includes:
Red Bull's 800,000-square-foot regional distribution center, which will create 90 jobs over one year with an average wage of $50,367.
Rauch North America's can-filling operation covering 1.4 million square feet of factory, distribution and office space. This operation will create 323 jobs over three years with an average wage of $50,387.
Wages for this project exceed the Cabarrus County average wage, which is $41,255.
>> Related Article: Ball Corporation to Invest $383 Million in Concord's New Beverage Production Hub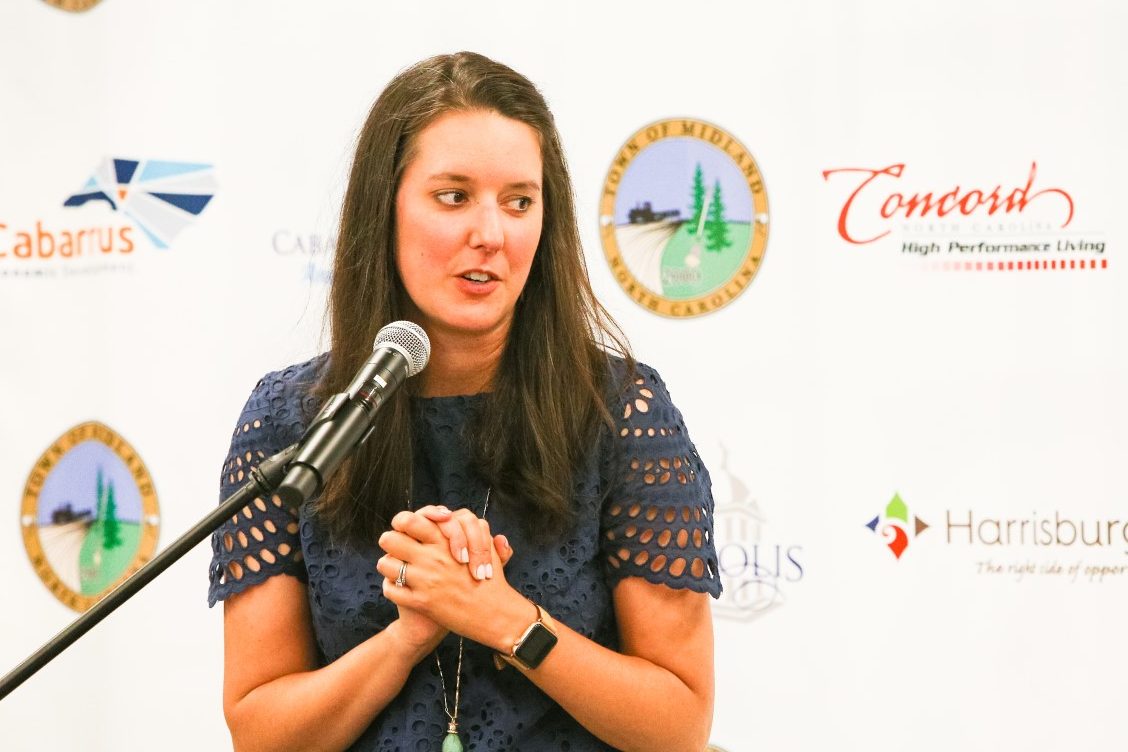 "These companies are bringing substantial investment and excellent jobs to our community," said Cabarrus Economic Development Corporation (EDC) Executive Director Page Castrodale. "The Grounds at Concord has attracted a lot of interest over the years and we knew there was tremendous potential on that site. This was the kind of operation we were all hoping for."
State and local officials celebrated the announcement Tuesday in downtown Concord at the Cabarrus Center for Innovation and Entrepreneurship, home of the EDC. Castrodale was one of several planned speakers, joining N.C. Gov. Roy Cooper, N.C. Commerce Secretary Machelle Sanders, Cabarrus County Board of Commissioners Chair Steve Morris and Concord Mayor Bill Dusch.
The event followed the approval earlier Tuesday of state Job Development Investment Grants (JDIG) by the North Carolina Economic Investment Committee.
"I'm sure many in our community remember the Philip Morris expansion announcement in 1991 that was touted as the largest economic development announcement in the history of North Carolina," said Morris, the Cabarrus Board Chairman. "None of us could have imagined that we'd be here in 2021 talking about that same property being home to the largest economic development investment in the history of Cabarrus County. It's a reflection on the resilience of this community."
Economic incentive packages
The operation's location to Concord was facilitated in part by the JDIGs, which call for $4.1 million to be paid over 12 years if performance targets are met. Over that same time, the project's economic impact to the state is expected to be $1.8 billion.
Cabarrus County and the City of Concord will conduct public hearings next month regarding performance-based property tax grants on increased tax value, which are applicable if the operations meet continual performance goals.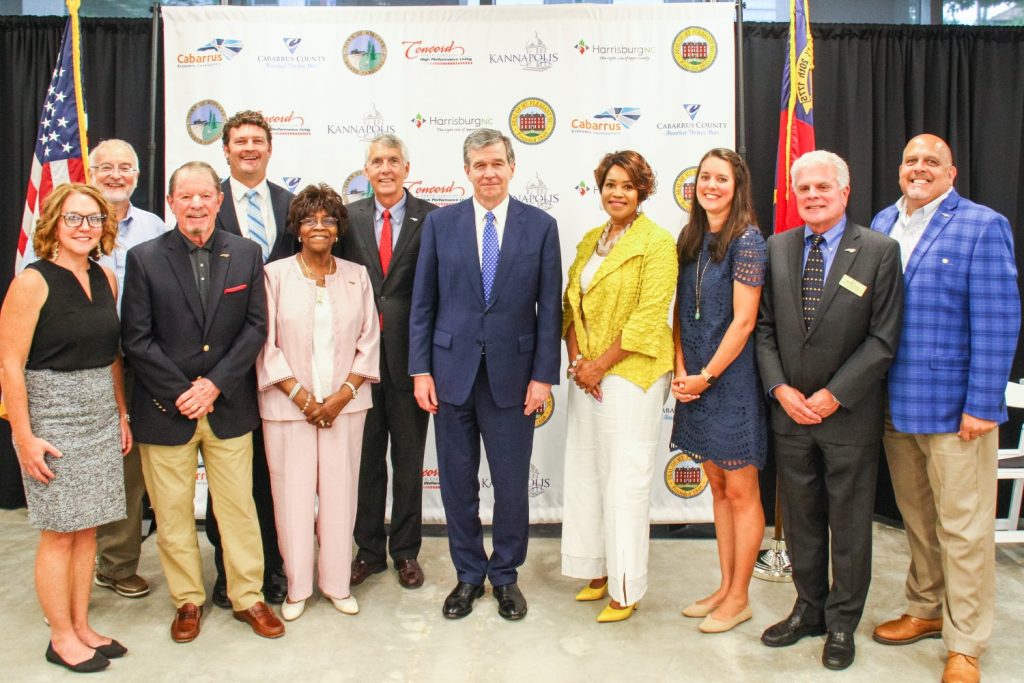 The Cabarrus EDC worked collaboratively with the following organizations to locate the beverage campus in Concord: Cabarrus County, City of Concord, North Carolina General Assembly, Economic Development Partnership of North Carolina, North Carolina Community College System, North Carolina Railroad Company, Charlotte Regional Business Alliance, WSACC, Dominion Energy and Duke Energy.
History of "Project Aquamarine"
Cabarrus EDC officials first began talks on the project – codenamed Project Aquamarine – in August 2020. Throughout the year since, the group maintained contact with company officials, addressing utility demand, infrastructure needs, incentives, traffic impact and more, Castrodale said. The campus will join other ventures at The Grounds at Concord, including Carvana and GoldenHome. Even after the new development, over a thousand acres remain available on the property.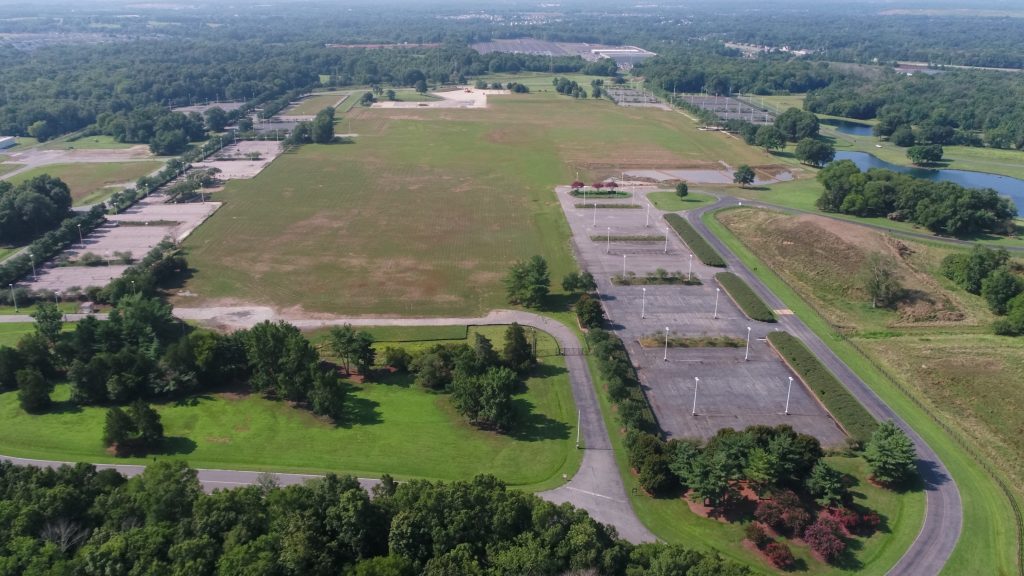 "We are excited to welcome these companies to Concord and continue to energize redevelopment at the former Philip Morris property," said Concord Mayor Bill Dusch. "With this historic investment, we will once again have a vibrant campus with high quality and good paying jobs, and it is only the beginning – with Concord's quality of life, access to I-85, business friendly environment and more than a thousand acres still available, we look forward to even more investments and expansions in the future."
>> Related Article: Ball Corporation to Invest $383 Million in Concord's New Beverage Production Hub
About Cabarrus EDC
Cabarrus EDC is the lead economic development organization for Cabarrus County, Concord, Harrisburg, Kannapolis, Midland and Mount Pleasant. In the last five years, the EDC has announced over $850 million in new tax investment and almost 3,000 new jobs.