Cabarrus EDC to Co-Host Stream 2021, A Virtual B2B Expo for Manufacturers Across the Region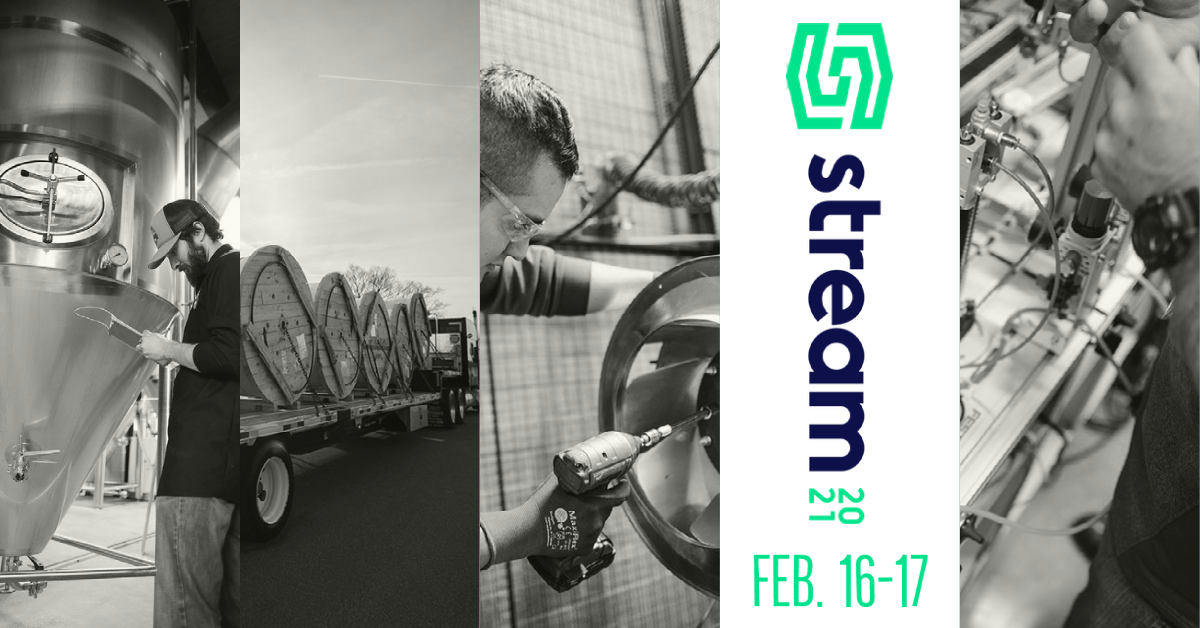 Cabarrus Economic Development (Cabarrus EDC), along with economic development organizations from 15 other Charlotte area counties, is proud to present Stream 2021 (February 16-17, 2021), an expo designed to build business connections among Charlotte region manufacturers and strengthen regional supply chains – upstream and downstream.
"During this pandemic, many Cabarrus County manufacturers have experienced significant supply chain disruptions," said Page Castrodale, Executive Director of Cabarrus EDC. "This kind of regional collaboration will only benefit our respective communities and the businesses that operate here."
The COVID-19 pandemic has highlighted the need for a renewed focus on finding more primary and secondary suppliers in closer proximity to reduce lead times, cost, risk, and disruption, and to allow for closer collaboration between buyers and suppliers. With this in mind, the Cabarrus EDC felt the need to join peer organizations across North and South Carolina to create Stream 2021.
"We appreciate our partners at the Charlotte Regional Business Alliance and the Economic Development Partnership of North Carolina for working to make this expo a reality," said Castrodale. "We are very excited to see how the expo benefits our local manufacturers."
This year's exposition, conducted online in a virtual trade show format due to the ongoing pandemic, offers participating manufacturers many benefits including:
The ability to find, schedule and conduct online business-to-business (B2B) meetings with potential buyers/suppliers
Tools to network with other Stream 2021 attendees through real-time chat, discussion forums, and one-on-one or small group video conversations directly in the platform
Industry-experts speaking on a variety of supply chain topics relevant to Cabarrus County manufacturers
Branded-booths to showcase products and services
Interested manufacturers can register between now and January 29th, either as an Exhibitor ($325/company), or as an Attendee ($125) to virtually "walk" the Stream 2021 exhibit halls. Companies and individuals can register via the Stream 2021 website: https://stream2021virtual.pathable.co.