Grand Opening at Midland Logistics Park
This week in Midland, NCDOT's Rail Division and Aberdeen Carolina and Western Railway, along with state and local leaders celebrated the grand opening of Midland Logistics Park in Cabarrus County.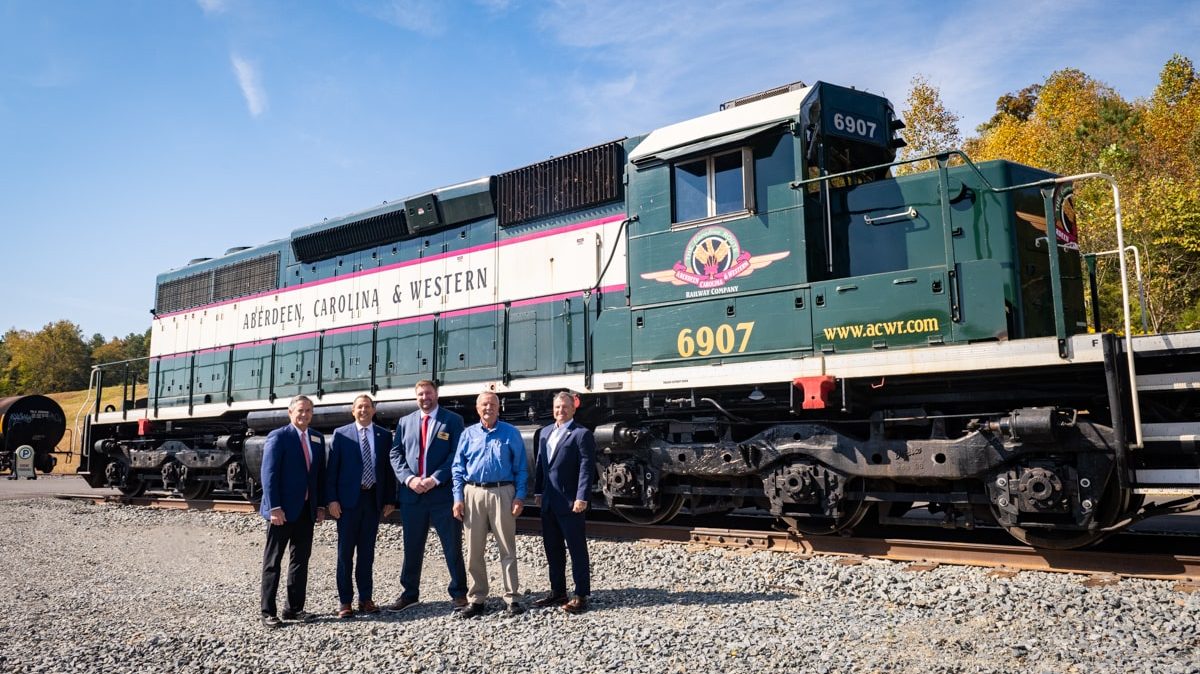 The Midland Logistics Park is a 70-acre development anchored by the railway's Midland Transload Yard and includes three additional properties available for prospective rail customers. The Midland Transload Yard can accommodate 120 railcars for transload, storage and distribution of raw materials and finished goods. It is expected to become a central distribution hub for the Charlotte-metropolitan area.
"This transload facility really is, part of our vision of bringing rail to more customers and more industries that need to use rail as a mode or have access to the mode where they may not have a rail support for their individual site," said Rail Director Jason Orthner.
Click here to read the full press release by NCDOT.
Aberdeen Carolina and Western Railway, Midland Logistics Park, Midland NC, NCDOT Rail Division