Behind-the-Scenes at the GM Motorsports Technical Center
In June of 2021, General Motors broke ground on a new Technical Center, located on the Hendrick Motorsports campus in Concord. Born out of a partnership with Hendrick Motorsports, the 130,000 square-foot facility was built to expand GM's performance and racing capabilities, putting collaboration and connection at the focus of the entire facility. Advanced technologies and the opportunity for resource-sharing allow innovation to happen at a far faster pace than was once possible.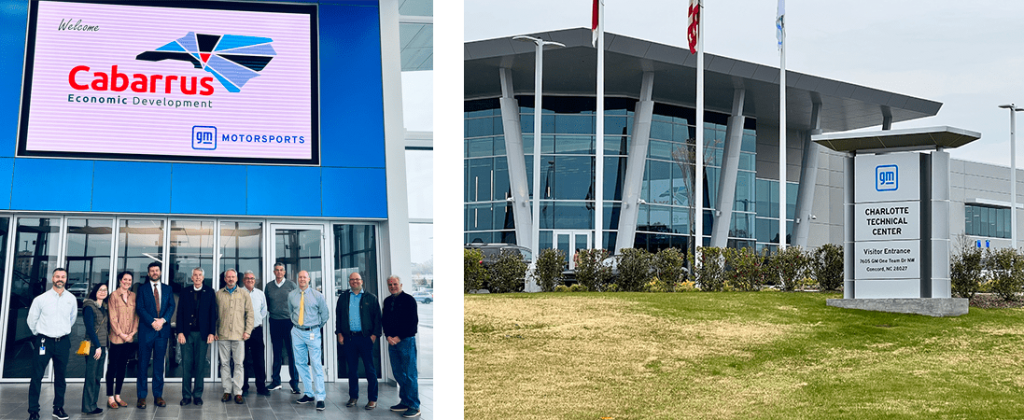 GM Operations Manager, Matthew Dix, recently welcomed Cabarrus EDC partners and community leaders to tour the facility for a behind-the-scenes look at the kind of virtual and digital engineering that drives the motorsports industry.
Because time on the racetracks is hard to come by, accurate simulation is critical and at the Technical Center, NASCAR drivers practice for upcoming races on Driver-in-the-Loop simulators sitting in real cockpits. These simulators stay booked nearly 24/7.
In fact, during the Fontana, CA, race earlier this year, drivers were unable to practice on the track due to unprecedented winter storms. However, because of this simulation and the training it provided ahead of time, it was Kyle Busch's Chevy Camaro ZL1 that crossed the finish line first, followed by Chase Elliot, Ross Chastain and Daniel Suarez, all of whom are Chevrolet drivers.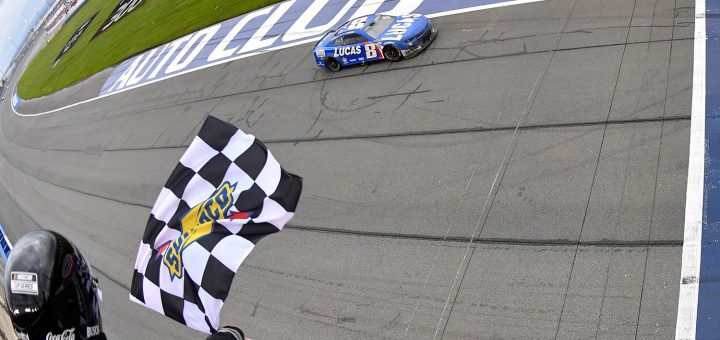 On race day, while millions of people tune in to root for their favorite driver, engineers are watching intently from a state-of-the-art control room at the Technical Center, not unlike a smaller version of a NASA command center. There, engineers and technicians watch multiple feeds and communicate with teams at the track, making real-time adjustments while analyzing data from hundreds of miles away.
The total impact, however, goes far beyond the technology. GM chose to locate this new $45M facility in Concord because of a strong existing relationship with Hendrick Motorsports. Dix has observed that companies that locate here are expanding faster than they expect to.
"We have undeveloped space for future expansion that we thought would take years, not months," said Dix who is already planning for its use. The space will include dozens of seats for additional engineers, as well as an employee gym.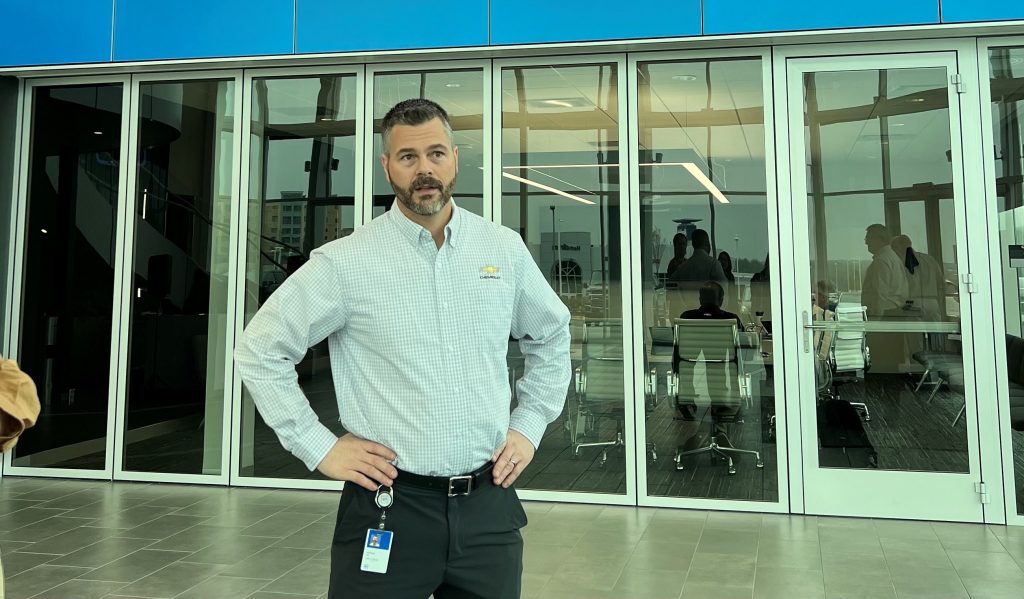 GM's investment adds to the tax base, supporting local government services like public safety, parks and recreation and schools, but their expansion into the community has also provided opportunities for top talent to remain in or relocate to Cabarrus County. Over 150 employees, mostly engineers, are located at the facility in Concord. As GM's need for engineering talent grows, they work closely with local institutions like UNC Charlotte to recruit locally.
At the GM Technical Center, racing is not simply a Sunday activity, it is a never-ending cycle to tweak, test, simulate, prepare, and perform. It's the living science behind motorsports happening right in Cabarrus County every single day. And it's only just begun.