Kimble's Food by Design Celebrates New Opening in Concord
Kimble's Food by Design recently hosted an open house of its new Concord fulfillment center.
The center serves 40 correctional facilities in North Carolina for commissary services. Skillet Kitchen, their correctional food service division, serves 20 facilities in North Carolina.
Kimble's Food by Design employs 110 people in North Carolina and serves 30 facilities out of the Concord hub.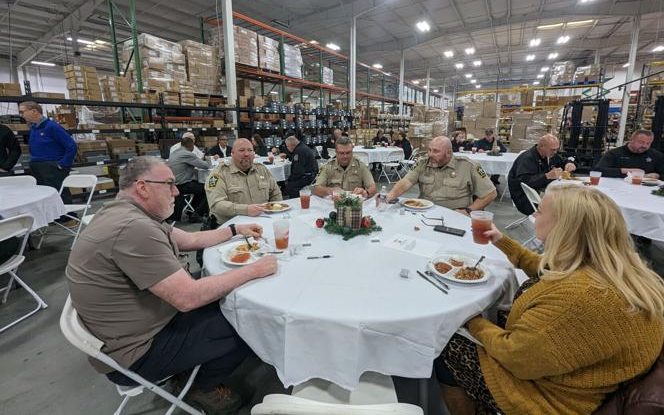 Skillet Kitchen provides correctional-detention food services. It was created based on numerous requests from their commissary clients. After mergers by multinational companies, there was a void for smaller, regional inmate food service providers, and they are proud to be able to fill that void.
Skillet Kitchen's business model is based on the Kimble's four pillars of success: quality, service, integrity and technology. They provide menus that meet or exceed local, state and federal requirements, and they are committed to partnering with their suppliers to provide high quality standards and USDA requirements for freshness and quality.